Toff' eyes  2 major tourism projects in Dagupan
March 18, 2017 at 8:34 pm 1 comment
Pangasinan Fourth District Rep. Christopher "Toff" de Venecia is helping boost   the initiative of the Local Government of Dagupan to attract more  tourists  by proposing two  vital projects  for funding under  the 2018 national budget, the preparation of which preparation has started in the House of Representatives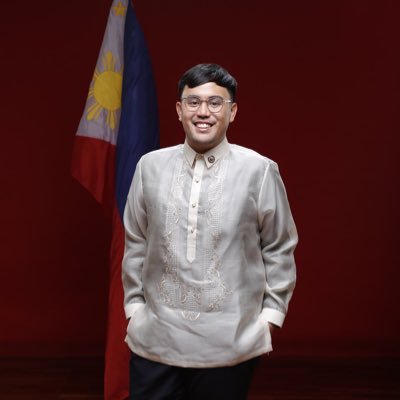 Pangasinan 4th District Congressman Toff De Venecia
De Venecia  identified these as a board walk along the Tondaligan Beach in Bonuan and a promenade along  the Pantal River in Barangay Pantal, Dagupan City, similar to the famous Esplanade in Iloilo.
 Both of these  will cost  hundreds of millions of pesos, which De Venecia considers as big investments of the national government to the city soon. 
The board walk is where beach lovers can have a leisurely stroll during early mornings and late afternoons while enjoying the cold breeze from the Lingayen Gulf.
It will be the first of its kind infrastructures to be built in the city and both of these are courtesy of the administration of President Rodrigo Duterte. 
The promenade is also like a board walk but is set along the Pantal River  where folks can walk and relax after day-long grind and enjoy seeing the beauty of the river and the aquatic life that are still teeming in it.       
De Venecia  said Department of Tourism Secretary Wanda Corazon Teo and Public Works and Highways Secretary Mark Villar, who he visited three times,  already endorsed these projects.
"While  we are coming in to the next budget season, we are already taking the  necessary steps for these projects to be considered," said  Rep. De Venecia,
At the request of De Venecia, feasibility  studies were already conducted for  the two  proposed projects with the help of LGU Dagupan and  Mayor Belen Fernandez. At the same time,  the locations of the projects were already subjected to geo-tag  by the DPWH.
The two projects, he said,  will be the first convergence projects of the DOT, DPWH and the LGU  Dagupan," he added.
"We already did all the steps that  need to be done  so that these projects will be realized   and boost the capacity of Dagupan to attract more tourists," De Venecia explained.
But while  awaiting funding from the national government for the board walk,  LGU Dagupan is already set to start the project using  its own fund.
De Venecia envisions Dagupan as a tourism hub in the  fourth district of Pangasinan in view  of its many historical sites and tourism infrastructure.
These include the Mac Arthur monument at Tondaligan Park, the Home Economic building where General Mac Arthur made his first command post on Luzon soil during the liberation period, the remnants of the Franklin bridge washed out by a big flood in 1937, the Dagupan City Museum and many others..
Dagupan is the educational center of Pangasinan, with at least three universities and several other schools of higher learning within its fold.
Entry filed under: News.